FREE! Receive timely tips and tools for building your business!
Sign up below to receive your free Success Tools newsletter, a helpful resource designed to keep you informed of the latest developments in promoting professional services online.
What we'll send you when you fill out the form below: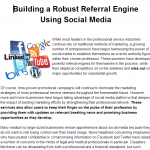 Success Jump Start: Blueprint for DIY Professionals Thinking BIG!
This ultimate marketing system is designed to help startups, solopreneurs and other professional service providers get the attention they deserve and generate more referrals.
A step-by-step guide to developing a smarter online presence.
7 must have tips and tools for getting noticed and generating referrals.
Proven strategies for attracting more traffic to your website and converting visitors into potential clients.
Where should we send your download link?