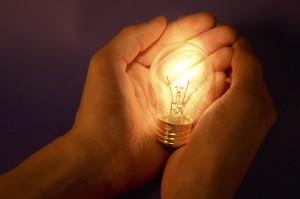 Bored of your average 9 to 5 job? Why not try out one of these alternative careers…
1) Bed and Breakfast owner
By setting up your own bed and breakfast you can be on holiday every day, living in an idyllic area by the sea or in the countryside. With all the different visitors you will have the chance to meet people from all over the world and be part of their special holiday experience. If you buy a large house you can convert it into a bed and breakfast and design it to your specifications, or you can take over an existing and already established B&B with a customer base and reputation to give you a head start in the business.
2) Farmer
If you love animals and want to experience the true countryside life, why not become a farmer? You could set up a new farm if you buy a house with large grounds, or save an existing farm from closure, rescuing all the animals in the process. It's a great way to escape the stresses of city life and the perfect place to grow old with your partner or even to bring up a family. There will be lots to learn and the contrast to life in a city or town is sharp, but the opportunity to truly experience the British countryside is invaluable.
3) Market stall holder
If you have a creative skill to make products which you think you could sell to the masses, setting up a market stall could be the job for you. There are many different types of markets in the U.K. with stalls ranging from food to gifts, and there's a real demand for homemade unique purchases, especially in holiday towns and tourist areas. As a market stall holder you could travel to different areas each week and get the chance to meet a wide variety of customers, as well as becoming part of the market trader community.
4) Pub landlord
Want a sociable job where you can feel part of the local community? Owning a pub could be your vocation. There are often pubs for sale in towns, cities and villages, so there are many different options ranging from the busy high street boozers to the relaxed countryside public houses. Every day is different and while you may have the odd dramatic moment, if you're friendly you'll soon get to know all the regulars and have a loyal customer base.
5) Entrepreneur
Got an idea that you've always wanted to try? It's never too late to give it a go! There are loads of different ways to get funding and support for new business concepts these days, whether it's a product you believe is missing from the market or a service that no-one ever knew they needed until now. If your idea is a success there's no limit to how much money you could earn, and your career options will increase dramatically due to the new contacts and positive reputation you create.
Written by Michael Palmer, an experienced property blogger.