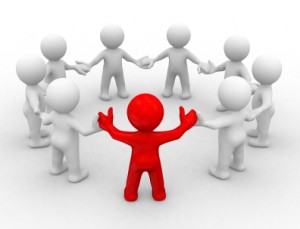 Soloville is a key member of the Power Practice Network, a family of websites and professional organizations created to serve today's solo and small business community. Here at Soloville.com, we believe that small business owners and "solopreneurs" across nearly every professional service industry face the same basic hurdles in business whether we are trying to:
generate more referrals,
establish ourselves as leaders for our professional niche, or
leverage the power of online marketing and social media.
To address these issues, the Power Practice Network has been designed to provide professional service providers, small business owners, solo entrepreneurs and practice marketing professionals with effective solutions for our most common challenges. At present, members of our network receive support through three online programs:
Our Success Tools newsletter: Featuring the most relevant developments in practice marketing for solo and small business professionals culled from the over 50 leading RSS feeds we provide to readers at SuccessTools.com.
Our Marketing Jump Start program: Give your solo or small practice the jump start it needs with just-in-time tips, primers and refreshers pertaining to generating referrals, local search marketing, social media marketing and education-based marketing.
Our Web Jump Start system: When you're ready to put your online marketing campaign into overdrive, the Power Practice Network will complete a comprehensive audit of your practice's website. We will then provide you with a detailed report featuring actionable analytical intelligence and advice on how to start creating a more effective online presence immediately.